Tahiti - We bring grass skirts for the volunteers in the audience to learn some basic Tahitian steps, followed by an Ote'a (the hip shaking dance) in full Tahitian costume.








Island of Hawaii - Our dancer(s) perform both styles of hula the Kahiko (ancient chant style) and the Auana (modern hula). The Hawaiian implements used are the uli uli (feathered gourd), the pu ili (split bamboo sticks), and the ipu gourd (to keep rhythm). The costumes will feature grass skirt, pareo (sarong) and muu muu. The audience will be asked to participate in an easy hula.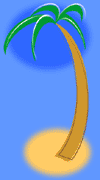 Karen and Marybeth in full Tahitian costume









Samoa - Some performances may include a dance using dried banana branches, or a Samoan greeting/canoe dance.

















New Zealand - From the Island of New Zealand (The long white cloud) the Maori dances are featured. First, a greeting dance, followed by a poi ball presentation. Years ago these poi balls were used as weapons. The audience is invited to learn to use the poi balls.